Florence Chiropractor, Dr. Shawn Berard
I'm Dr. Shawn Berard, welcome to our website.
It was designed specifically for you to discover and understand health, how your body works, and how chiropractic can be a benefit to you and your family.
Our goal here at Berard Family Chiropractic is to help those who are healthy and want to stay that way, those who have health problems and are interested in finding and correcting the cause, and those who may have lost hope, or resolved themselves to thinking there is no alternative to a life of suffering and dependence on medication.
Dr. Berard's Chiropractic Path
I attended Life Chiropractic College West in Hayward California. I graduated with honors in 1994. I chose this school primarily because it has a strong philosophical base in chiropractic and the body's natural healing abilities. Our Current medical system is based entirely on treating symptoms and disease. Unfortunately, like our medical counterparts, many chiropractors have reduced the tremendous capacity chiropractic has to provide a lifetime of health by focusing only on pain and pain relief. Our bodies are self healing, we just need to take proper care of them, and when injured, make sure that the problems are corrected before complications arise. A side effect of a properly functioning nervous system is a lack of pain and decreased risk of developing a disease process.
In chiropractic schooling, we receive many hours in anatomy, physiology, biochemistry, and pathology, however I particularly enjoyed embryology; how the body develops in the womb. It is amazing how the nervous system controls the development of the individual organs and how each cell with the same genetic information as all the others can have a particular function. It was this class that helped me understand that life begins at conception, and that the nervous system is central to health and function throughout a persons lifetime.
My practice philosophy is simple, to help people obtain the health that they deserve.
Our bodies are self healing, and it is our birthright to be healthy. We achieve health by eating healthy food, exercising, and maintaining a healthy nervous system. My purpose is to educate each and every patient on how to maintain their health and enrich their quality of life. We all have certain activities that make living worth while, from riding horses to spinning wool, to teaching children. My goal is to help others improve and maintain the quality of life that allows them to continue doing what they enjoy.
I take each and every persons health very seriously. I do not guess at what is causing their problems. My primary objective is to identify the cause, then determine if chiropractic will be beneficial in correcting that cause. Our health is our most valuable asset. When our health declines, it not only decreases our quality of life, it affects those around us as well; our friends and loved ones. It may be a day of lost wages, the inability to participate in a family activity, or mood swings because we are irritable from the pain or problem. Consider this: a mother of small children experiences two migraine headaches a week. On these days she snaps at her children, is not capable of making a healthy meal, cannot perform household chores, etc. That amounts to approximately 8 such days in a month, 96 days a year, and 960 days in a 10 year period. That is over two years that she and her family will never get back. I ask you, what is the value of your health?
The Berard Family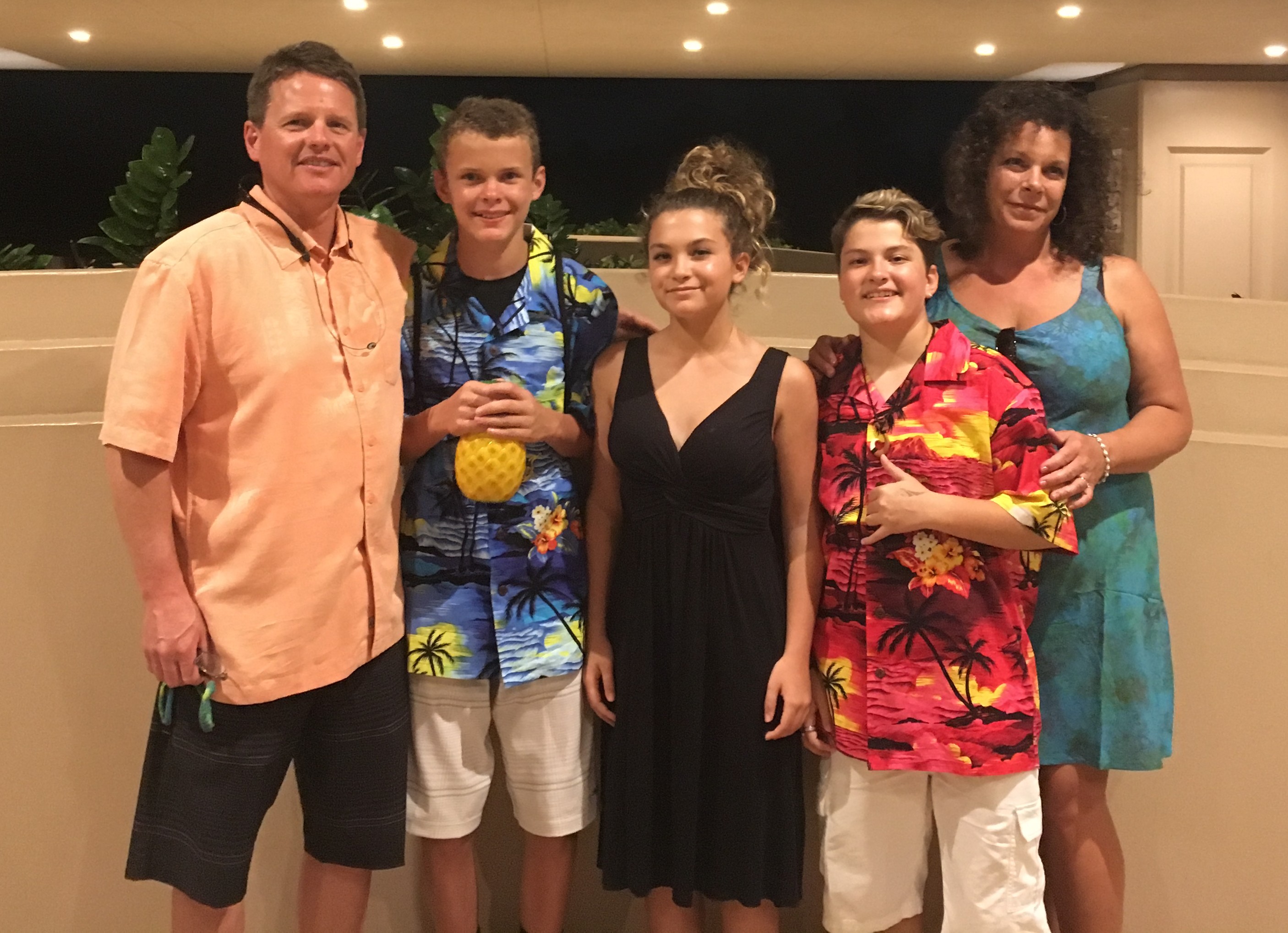 Personal
I am married to Kimberlie, and we have three children, Sarah, Olivia, and Ethan. Kim and I met in high school, and have been married since 1985. We moved to Florence in 1995 soon after I finished chiropractic college. The Lord blessed us with our children in 2001. Yes, all three at once. We are born again Christians.
Montana is a wonderful place to raise a family and we enjoy spending time exploring the abundant outdoor activities it has to offer, from camping, hiking, fishing and hunting, to skiing, snowmobiling, and sitting around a fire sharing stories with friends and family. Our children attend Florence-Carlton High School, and we enjoy participating in many community activities. Kim works as a Realtor with Berkshire Hathaway Montana Properties Real Estate here in Florence. Ethan enjoys Scouting in Troop 115, playing saxophone in the high school jazz band, and looks forward to skiing in the winter and boating in the summer. Sarah loves singing, volleyball and cheering, and Olivia loves making friends with everyone, as well as playing in the Jazz and Pep Bands.
Meet Ethan, Sarah, and Olivia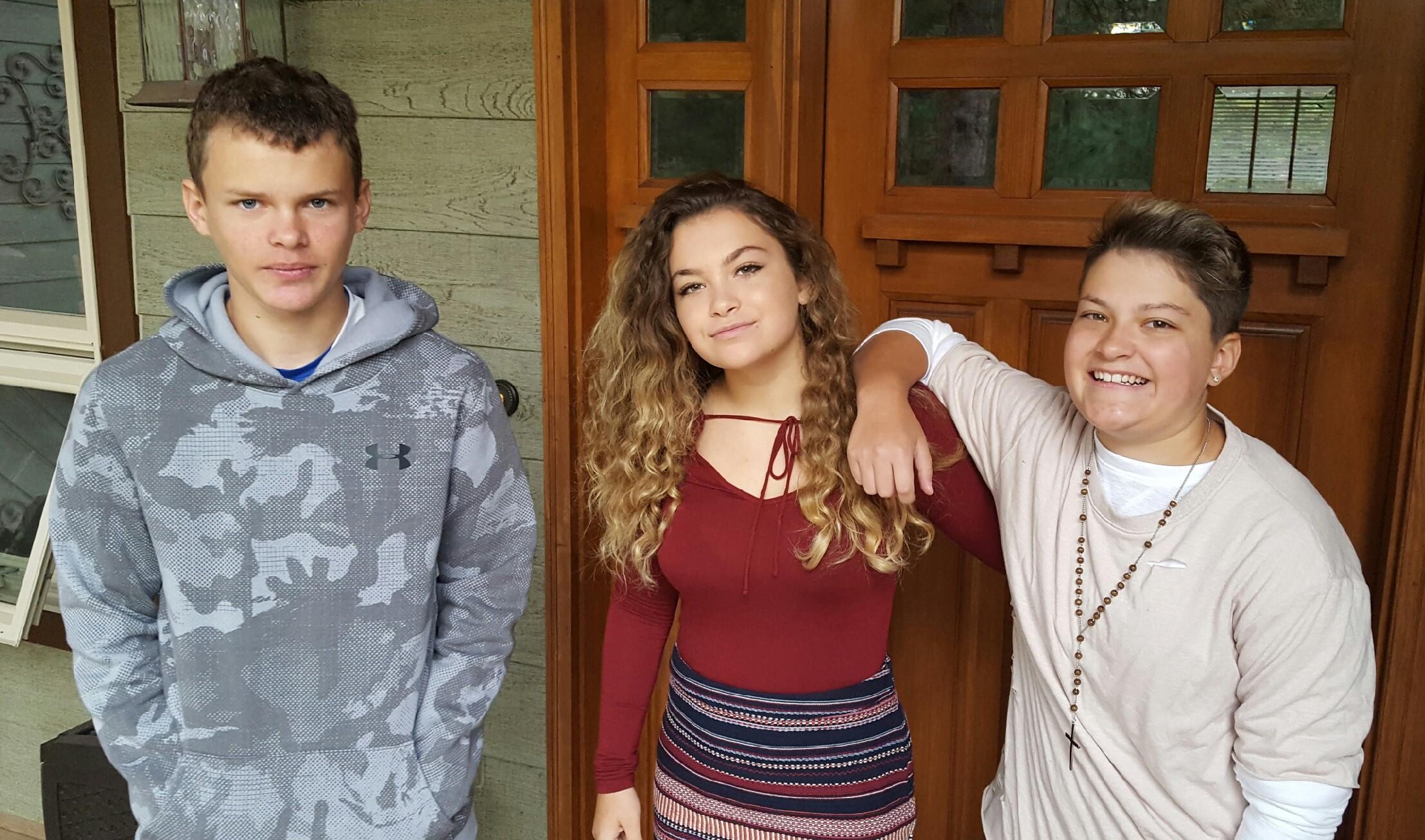 For our family, chiropractic is a way of life. My children have received chiropractic adjustments since they were one week old. At 5 years of age, they understood the benefit of their adjustments, and would come to me when they thought they might be coming down with "something." With proper diet and plenty of physical activity, none of the three have ever had an illness worse than a cold, and have never required antibiotics. Proper nutrition is very important to health, and I contribute much of our families healthiness to Kim's culinary sa•voir-faire. We avoid sugar, except as an occasional treat. We avoid processed and fast food as much as possible. We know the importance of eating fresh fruits and vegetables, and limiting our intake of meat.
I do believe that over the counter pain relievers can be beneficial for short term use, however the problem I see as that too many people depend on them, thus masking their symptoms and allowing the progression of disease to occur. While many vaccinations may be safe, and do not demonstrate immediate side effects, many are still questionable, and the long term affects to the body's immune system are not well understood. It is well documented that many, if not all diseases for which we have vaccines were reduced when proper sanitation and clean drinking water systems were implemented. I believe that our Creator made nature perfect, and to apply a synthetic process will eventually cause more harm than good. A healthy lifestyle includes proper nutrition, regular exercise, positive relationships, and getting outdoors to experience nature.
Thankyou!
I appreciate you visiting our site, and taking the time to learn more about what chiropractic has to offer you and your family. I look forward to meeting you in person to help you determine if chiropractic is the answer to the questions you have been looking for. Give our Florence office a call, or e-mail me to take your first step towards better health.
CONTACT US

---
Chiropractor Florence | (406) 273-4640